It's been a while since I did something visual, so I figured it was about time to go that route. As usual I didn't really know where I wanted to go. That meant doodling until something clicked. The first thing that did was the image below.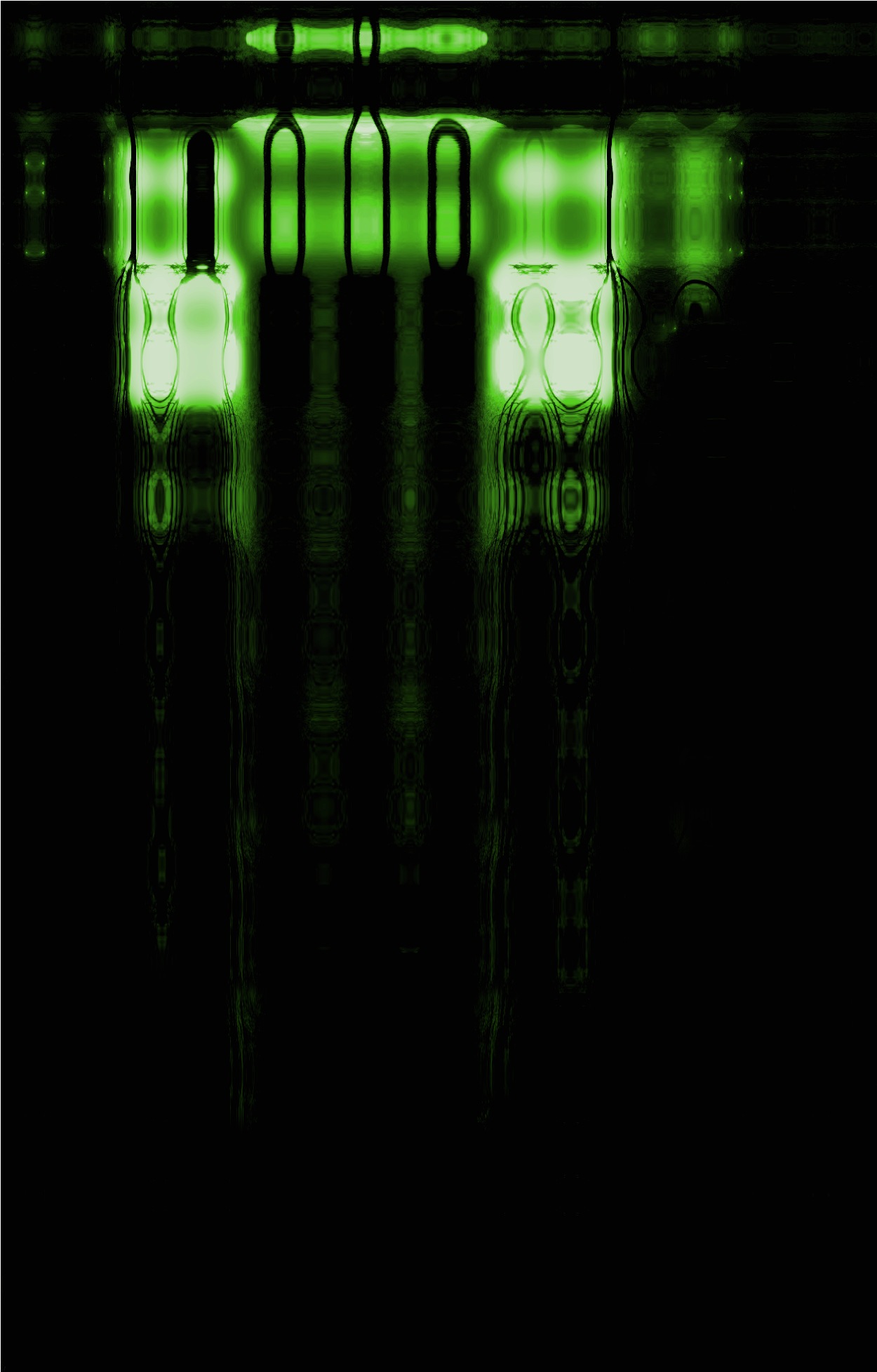 It conjured up the notion of spectral lights emerging from the dark, perhaps on some swamp road, where a broken down car sits with stranded passengers inside nervously eying the blooming illumination, unsure what it heralds. Even if nothing occurs there will always be the story of the dread those green glowing lights inspired. The way they slithered between the swamp trees like a nebulous bioluminescent shark unsettling the steeliest nerves.

From there I wandered into more familiar territory. I've made images like these next two several times in the past. It's nothing new, however, I like the way it seems like colored oil floating on water. And it never hurts to go a familiar route when getting back in the habit of projects like this.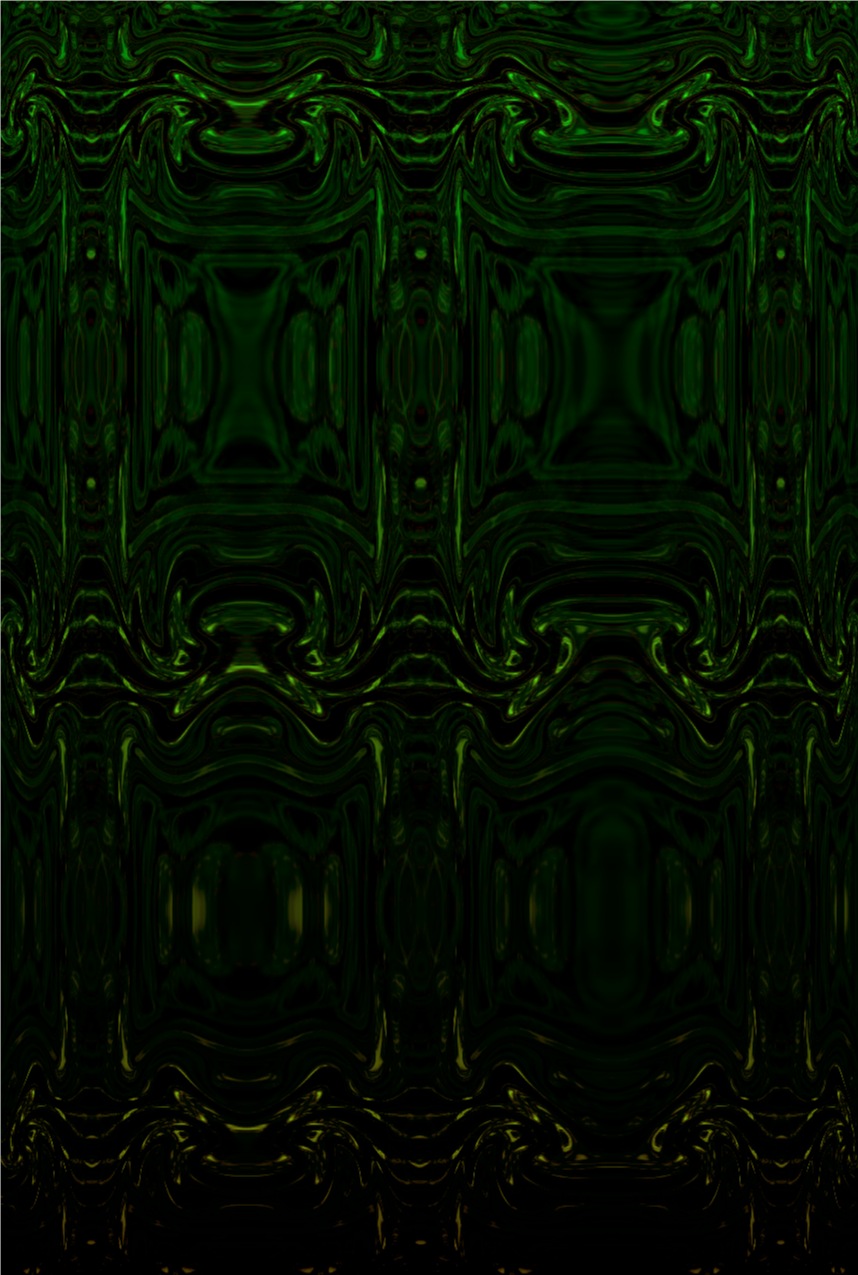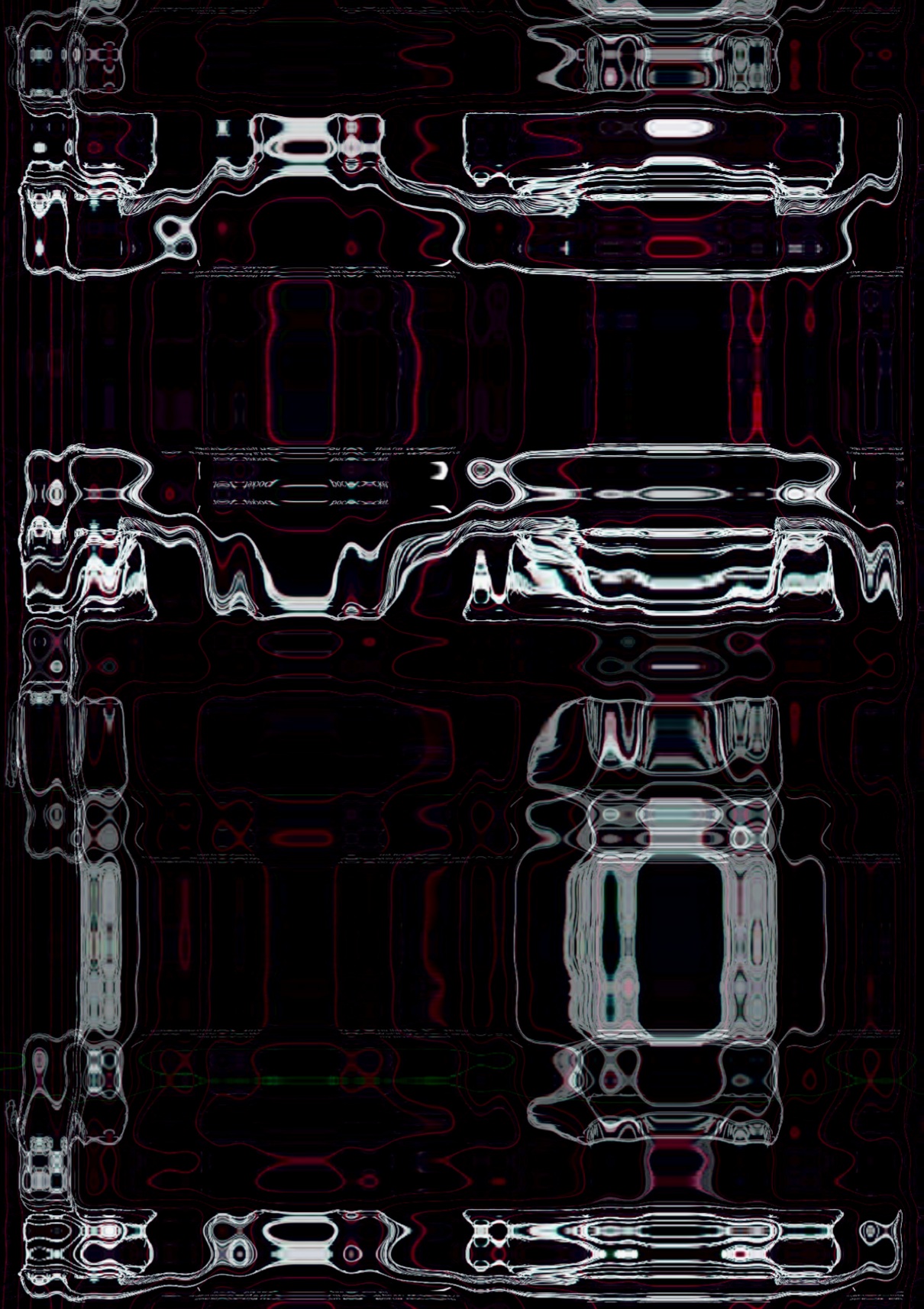 In the end I decided to wrap things up with something simple, crude, and a little goofy. I don't really know what to call this. It is whatever you want it to be: an alien, a ghost, a human distorted by LSD lenses. Does it really matter? It's delightfully strange as far as I'm concerned.